Get now your free Holy Bible New King James!
The NKJV was made in 1975 by a group of respected Bible scholars and church leaders with the goal of updating the vocabulary, grammar and spelling of the classical King James Version from 1611.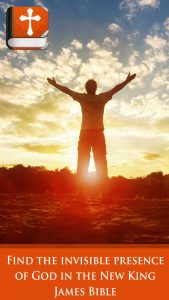 They made changes in word order, grammar and vocabulary to create a modern version of the Holy Scriptures but preserving the classic style and the beauty of the original King James.
Download now your free New King James Bible and learn how to fight worries and fears. Be assured, God is with you in whatever you face.
The Bible is the key. The Holy Word will help you to deal with problems and afflictions. God is our refuge and strength. Remember that His Word is a very present help in troubles.
Get now the Bible on your phone and carry the Holy Word with you every day. After downloading, you can read the Bible offline, no Internet connection needed.
Download the complete New King James:
The Old Testament contains 39 books (Genesis, Exodus, Leviticus, Numbers, Deuteronomy, Joshua, Judges, Ruth, 1 Samuel, 2 Samuel, 1 Kings, 2 Kings, 1 Chronicles, 2 Chronicles, Ezra, Nehemiah, Esther, Job, Psalms, Proverbs, Ecclesiastes, Song of Solomon, Isaiah, Jeremiah, Lamentations , Ezekiel, Daniel, Hosea, Joel, Amos, Obadiah, Jonah, Micah, Nahum, Habakkuk, Zephaniah, Haggai, Zechariah, Malachi) and the New Testament contains 27 books (Matthew, Mark, Luke, John, Acts, Romans, 1 Corinthians, 2 Corinthians, Galatians, Ephesians, Philippians, Colossians, 1 Thessalonians, 2 Thessalonians, 1 Timothy, 2 Timothy, Titus, Philemon, Hebrews, James, 1 Peter, 2 Peter, 1 John, 2 John, 3 John, Jude, Revelation)